Safari Room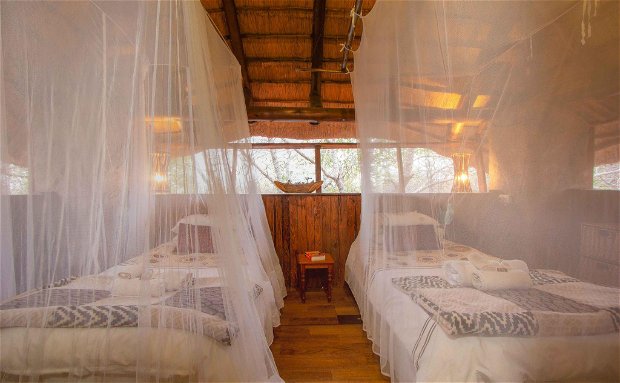 This room is one of Khaya Umdani's new features.
Previously a balcony, this room is now enclosed only by a mosquito net on the outside - this is the only thing that stands between you and the splendour of the bushveld with all its wonderful night sounds. Because of the height above ground-level, this room is perfectly safe from animals.
Here you can hear the lion's roar clearly at night.
This room comprises two single beds that can easily be converted into a luxury king size bed.
Although this is an outside room, we did not compromise on luxury. A fan is provided to keep you cool during the hot summer nights.
Unfortunately this room does not have an en suite bathroom and you have to use the one down stairs.
This room is for adventure lovers.