The Lion's Den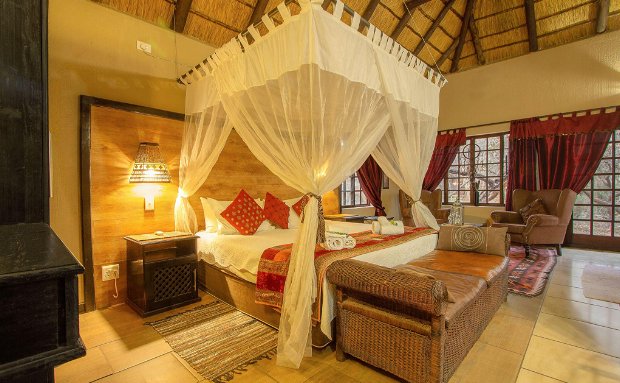 The Lion's Den is by far the most luxurious room in the lodge - a honeymoon suite.
It is larger than the other rooms and is complimented by a comfortable lounge area with views on the African bushveld.
This room is air-conditioned for your comfort. The summer months can get extremely hot. A huge spa bath contributes to romantic moments.
Don't be surprised if a zebra or kudu peaks through the french door.