Warthog Room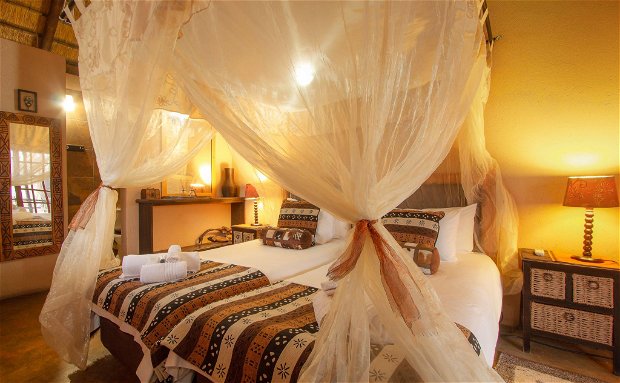 This room is spacious and can easily be switched between a twin room and a double room.
Named after the curious warthogs that would wander into the room before the veranda had railings! They can't get in here anymore, but still come right up to the veranda's edge regularly.
Since the room is outside the house, facilities include a refrigerator and coffee corner for a midnight snack. Doors open onto the veranda.