More Lions than People
Posted on Thu September 21, 2023.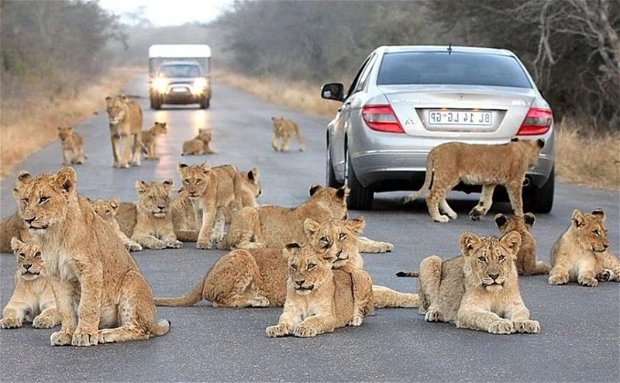 🌞 Explore The Wild Frontier, Southern Kruger, and Marloth Park at Its Best During Off-Peak Times! 🦓
Escape the Crowds: Enjoy the serene beauty of Marloth Park when the tourist rush subsides during school holidays and long weekends, giving you more tranquility and space to savor nature.
Every Day's a Celebration: Whether it's a sunny day, a refreshing rainstorm, or a breathtaking wildlife sighting, every moment in Marloth Park is a reason to celebrate life itself.
Uninterrupted Comfort: Say goodbye to load shedding worries! Our accommodations offer uninterrupted power supply, ensuring you have all the conveniences you need.
Stay Connected: Work or study remotely with ease – we provide complimentary high-speed WIFI so you can stay connected while enjoying the bush veld.
Daily Housekeeping: We take care of the cleaning so you can focus on relaxation. Our daily cleaning service ensures your stay is as comfortable as possible.
Wildlife at Your Doorstep: Watch as various wild animals pay you a visit right at your doorstep. It's a unique opportunity for the whole family to witness Africa's incredible wildlife up close.
Veranda Views: Relax on your veranda and witness the beauty of the African bush. It's the perfect spot for a morning coffee or a sun downer with a view.
Poolside Paradise: Take a refreshing dip in the pool while watching the wildlife nearby. It's a truly immersive experience you won't forget.
Discounted Rates: Off-peak times mean you can often negotiate special rates, making your dream getaway even more affordable.
Perfect for All: Whether you're a family looking for homeschooling adventures, parents working remotely, retirees seeking relaxation, or a couple celebrating an anniversary, Marloth Park offers a magical escape for all.
Discover the hidden gem of Marloth Park during quieter periods and enjoy the best of Southern Kruger without the crowds. Visit MarlothKruger.com to find the perfect accommodation for your unforgettable wilderness experience. 🌿🦁✨