School holidays in the Wild!
Posted on Thu September 14, 2023.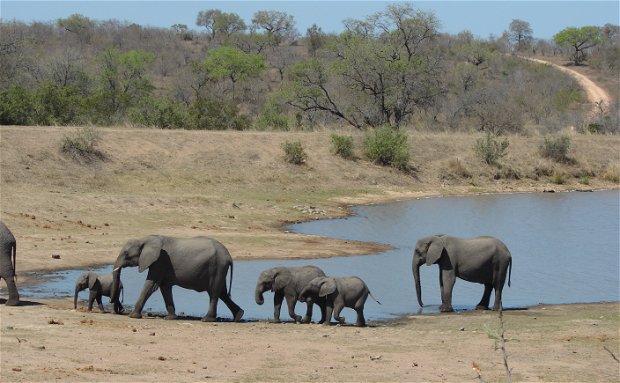 🌿 School Holidays in the Wild: Where Adventure Meets Education 🌿
As September transitions into October, something magical happens in the bushveld near Kruger National Park. It's the time when school holidays coincide with nature's awakening, creating an enchanting experience for families and adventurers alike.
🦓 Wildlife Extravaganza: Imagine waking up to the sounds of birds chirping and lions roaring. In the bush, every day is a new wildlife adventure. September and October are perfect for game drives where you might spot the Big Five, from majestic elephants to elusive leopards. #WildlifeSafari #BigFive #KrugerNationalPark
🍃 Spring in Full Bloom: The bush comes alive with vibrant colors and fresh scents during this time. Wildflowers carpet the landscape, and the trees are in full bloom. It's the ideal season for nature walks and birdwatching. #SpringBlooms #NatureWalks #Birdwatching
🌅 Sunset Safaris: The longer daylight hours allow for extended evening safaris. Watch in awe as the sun dips below the horizon, casting a golden hue over the savannah. It's a photographer's dream come true. #SunsetSafari #AfricanSunsets
🏞️ Family Bonding: School holidays are the perfect opportunity to bond with loved ones. Share stories around the campfire, stargaze under the African sky, and create lasting memories in the heart of nature. #FamilyAdventure #Stargazing
🪶 Educational Adventures: Marloth Park offers educational experiences for children and adults alike. Learn about the flora and fauna from knowledgeable guides, fostering a deep appreciation for the environment. #EducationalAdventure #NatureLearning
🛏️ Comfortable Accommodations: Rest your weary head in comfortable lodges and accommodations. Marloth Park provides a range of options, from cozy cabins to luxurious safari tents. #LodgeLife #SafariAccommodation
🍽️ Delightful Dining: Savor delicious meals inspired by local flavors. Indulge in traditional South African cuisine and experience the taste of the bush. #BushCuisine #SouthAfricanFood
🌟 Plan Your Escape: Make this September/October school holiday a memorable one. Visit www.marlothkruger.com to explore your options and book your adventure. #SchoolHolidayEscape #AdventureBooking
📞 Contact Us: Have questions or need assistance? Call us at 0845655916 or email [email protected]. We're here to make your bushveld dreams come true! #ContactUs #MarlothPark
Prepare for a school holiday like no other, where nature and adventure are your guides. 🌄🦁🌼 #NatureAdventure #BushVeldMagic