Sudwala Caves and Botanical Gardens
Posted on Fri September 15, 2023.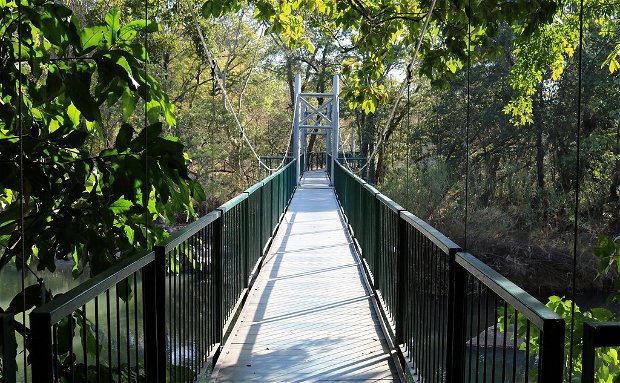 If you are on a long family holiday it might just happen that some adults and many children would prefer to do something different. The moment to realize that you've reached that point is that in spite of a few elephants surrounding your vehicle it seems impossible to keep the peace between your offspring.
If you're looking for a unique adventure during your stay in Marloth Park, I've got an exciting suggestion for you! Take a short drive to the Sudwala Caves, a fantastic tourist attraction just a stone's throw away from our beloved Marloth Park. These caves are not your typical tourist spot – they offer a fascinating journey into the heart of the Earth's mysteries.
🌄 Explore the Sudwala Caves: (https://sudwalacaves.com/) These ancient caves hold secrets that date back millions of years. Stalactites and stalagmites create a surreal world of underground wonders. The guided tours here are not only informative but also awe-inspiring. You'll feel like a true explorer as you venture deeper into the Earth's hidden treasures.
🌳 Nelspruit Botanical Gardens: On your way to or from the caves, don't miss the chance to visit the Nelspruit Botanical Gardens. It's a perfect stop for a leisurely stroll, a picnic, or simply to soak in the natural beauty. And don't forget to relish the spectacular waterfall that graces these gardens. During the rainy season, it's a sight to behold!
🍽️ Dining with a View: Hungry after your cave adventure or garden exploration? There's a charming restaurant with a wooden deck at the gardens. It offers breathtaking views of the waterfall and the Crocodile River, which flows through Marloth Park before joining the Komati River just before crossing into Mozambique.
🌊 Spectacular Rainy Season Views: Speaking of the rainy season, Sudwala Caves and the gardens take on a whole new level of beauty during this time. The lush greenery and the cascading waterfall create a visual masterpiece you won't want to miss.
Ready for an unforgettable day trip? Check out the official websites for more details:
Sudwala Caves https://sudwalacaves.com/
Nelspruit Botanical Gardens
Ndlovu Restaurant  https://www.sanbi.org/gardens/lowveld/venue/tindlovu/
#ExploreMarlothPark #SudwalaCavesAdventure #NelspruitBotanicalBeauty #DiningWithAView #RainySeasonMagic